Fold-out W3 Guttering System
The original and still the best solution for trouble free, easy installation raintight installations. Minimal welding reduces fabrication time by eliminating 50% of site welding through our innovative membrane overlap system.
This innovation means quick watertight and a reliable seal is achievable quickly while allowing for contraction and expansion. The finished installation is sturdy and resistant to wear, even in high traffic areas with little maintenance over its long-life cycle.
Our Fold out W3 design makes it ideal for use on both existing and new builds. The fold out W3 bonded steel sheet can easily be inserted into existing guttering, saving time and money, and installed as a new installation where the majority new build projects are being designed and specified as membrane lined gutters. The unique Raintite tread pattern means safer gulley's, see the product specification PDF for more details.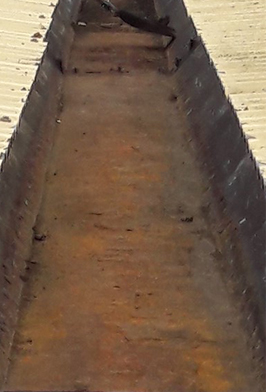 Existing guttering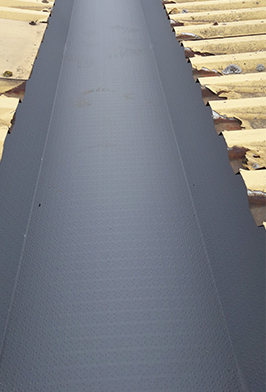 Fold-out W3 installed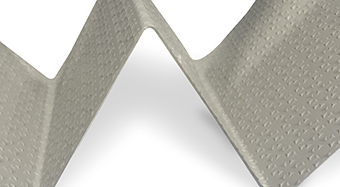 Utilising PVC membrane
Developed over a period of 60 years, Raintite manufacture a bonded steel sheet suitable for all gutter applications. Benefiting from a unique anti-slip surface and covered by a 25-year guarantee ensuring a trouble free project from manufacture through installation and in life integrity.
Fold-Out W3 by Raintite
The perfect solution for replacement and new guttering.
25 year product Guarantee
Fold-Out W3 perfect refurbishment quick fit system
1.2mm Anti slip membrane, thermally bonded to a galvanised and pre painted steel substrate
End lap detail for quick installation and minimal welding
Any length up to 3000mm any width up to 3000mm
Compatible with PVC based outlet and symphonic outlet systems

Accessories are available for trouble free and robust installations along with training and help guides.

Do you want to take the risk of your project integrity with inferior products, use the original and still the best gutter fold out system from Raintite, its guaranteed to be better? After all, our name is out Bond.