With 25 and 35 year Guarantees, sustainable durbility and our unique Raintite anti slip tread pattern for safe installation ensure we are recognised as the manufacturer of choice for coated metal roofing and guttering applications and is available through strategically placed disstributors.
Raintite coated metal utilises a (non-Plasticised Polyvinyl Chloride) alternate technology which vastly reducing subsequent potential modes of failure and the ageing process. Utilise Raintite Fatra coated metals for all walkway and guttering applications confidently knowing it has been rigorously tested and certified.
PVC coated metal, Toll Laminating, Accessories and the Raintite W3 fold out guttering, which is the original and still the best gutter system for all installations are available for fabricators and installers. Reducing on project time Raintite products provide a quick and one time install.
SEE OUR RANGE OF PRODUCTS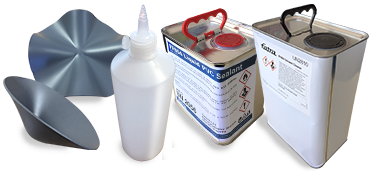 APPLY FOR YOUR 25YR & 35YR FATRA PRODUCT GUARANTEES
For extra peace of mind we offer a 25 year and 35 year Guarantees to cover any faults, demonstrably resulting from a defect within the process conducted by Raintite Trading Ltd. The manufacturer will provide sufficient material required to rectify said faults free of charge.
The manufacturer will ascertain what remedial action is required and supply materials to meet that requirement.
The Guarantee period commences at the time of delivery to the initial customer. The guarantee period will not last longer than 25 year and 35 years respectively and any interim repairs will not increase this period. For Guarantee Terms and Conditions see below.

Contact us now to apply for the 35yr Product Guarantee
BEFORE YOU BUY
PLEASE FILL IN THE FIELDS BELOW TO APPLY FOR YOUR 25yr FATRA product Guarantee
Conditions required for application of the 25yr & 35yr Guarantees
The manufacturer of membrane, steel substrate and coating process shall be given adequate notice of any faults and access provided for the inspection of said faults.

Installation was conducted within the guidelines and recommendations of both Fatra and Raintite Trading Ltd

All conditions detailed in the standard Fatra (UK) guarantee have been achieved.

Installation / fabrication was carried out by personnel having a valid training certificate as issued by Fatra (UK) Ltd.

The materials will be provided to the original purchaser upon written proof of the initial purchase date and quantity.
Exclusions
Raintite accept no responsibility / liability for the following:
Structural design, specification and testing of load bearing items manufactured form products supplied by Raintite Trading Ltd

Suitability of said Fatra product for specific applications.

Consequential loss resulting from faulty goods services or practices.

Water flow characteristics of specific designs.

Jointing, fabrication or installation methods.

Mechanical, chemical damage or miss application & misuse